Mausland Entertainment - Frank's Adventure (uncen, english)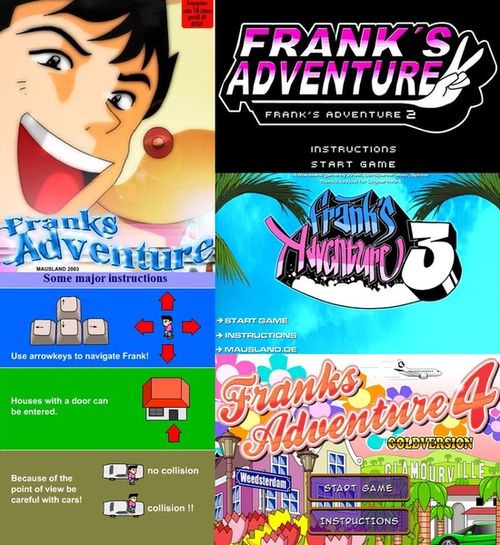 Artist:

Wiesi

Pages:

0

Size:

17 Mb.

Category:

Porn Games



Year of release: 2003 - 2004.
Genre: Flash, Adventure
Censorship: No
Developer: Wiesi
Publishing house: Mausland Entertainment
Platform: PC/Windows
Edition type: Original (license)
Tablet: It isn't required
Language: English
Translation type: The text and a sound in this language (original)
System requirements:
pic1. Any AXIS which supports Flash animation.
2. Existence of Flash Player'a or Active X of components for the browser. For the browser you can establish free of charge Adobe FlashPlayer plugin from the official site of www .adobe.com
Description: Entertaining adventures of the fellow Frank (Frank) who works in the BOOBS ENTERTAINMENT company (Type corporation of the BOOB =)) and in every possible way helps to fill the issued magazines with photos of naked girls (at corporation like crisis). The quest is quite clear after the 1st minute of game as as it is necessary to do, in style you to me - I you. The collection is submitted the 4th by parts of the game Frank's Advenrute in the SWF format. Musical registration - simply super!
DON'T TAKE THIS GAME FOR WORK!!! WILL DISMISS WHAT'S THE POINT FOR INACTION =) Itself hardly I came off, and that, I didn't pass yet.
Helps
Show / Hide text