JAST USA Falsely Accused - Enzai English Version
Artist:

Langmaor

Size:

605 Mb.

Category:

Porn Games



Falsely Accused - Enzai / Enzai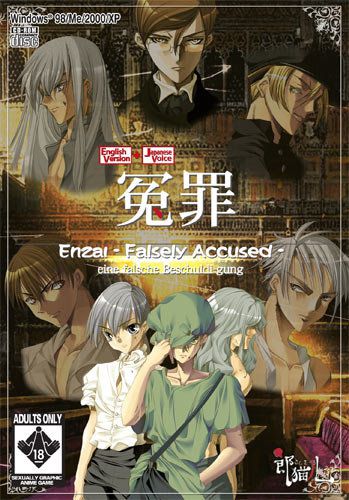 Year of production: 2003.
Genre: VN, Drama, Yaoi, Rape, Shounen-ai
Censorship: No
Developer: Langmaor
Publishing house: JAST USA
Platform: PC/Windows
Edition type: Modified
Tablet: It isn't required
Language: Japanese (voices of characters)
Language: English (text/interface)
System requirements:
OS: Microsoft (R) of Windows (R) XP/Me/98/2000
CPU: Pentium (R) II 300MHz or higher (Pentium (R) II 500MHz recommended)
Memory: 96MB (128MB recommended)
Graphics: HighColor 640×480, DirectX7 compatible graphics board with 8MB (16MB recommended) Video memory
HDD: 630Mb
Description: It is history about France of times of Napoleon. Though revolution brought with itself new laws and a semblance of the representative government, something not when won't change: for example prison to which your hero got... Very rigid yay, with the BDCM elements. The first yay translated and published in English.
Description and Story Background
Show / Hide text
Endings
Show / Hide text